Keeping in mind the avid traveler of today's age and time, SS Resorts has categorized it's accommodation to suit every need and expectation of it's esteemed guests.
The resort offers accommodation with its five categories ; Deluxe Room, Luxury Room, Premium Luxury Room, Studio Room and the Grand Family Room. The rooms ensure a rich blend of comfort and luxury in most pocket friendly manner.
Book your stay now and escape into the world of serenity and comfort!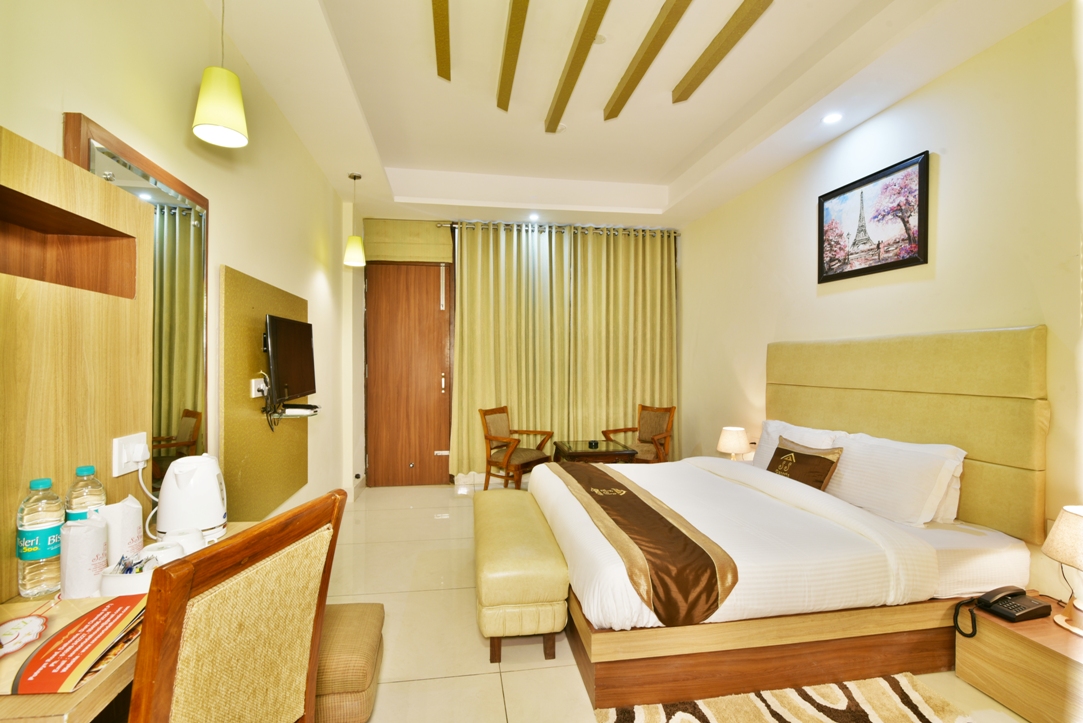 Well-appointed bedroom
Vitrified floor
LED T.V.
Coffee/ Tea Maker
Intercom
Running Hot/ Cold Water through Central Boiler System
Complimentary Wi-Fi access
Centrally heating/air conditioned
Climate control system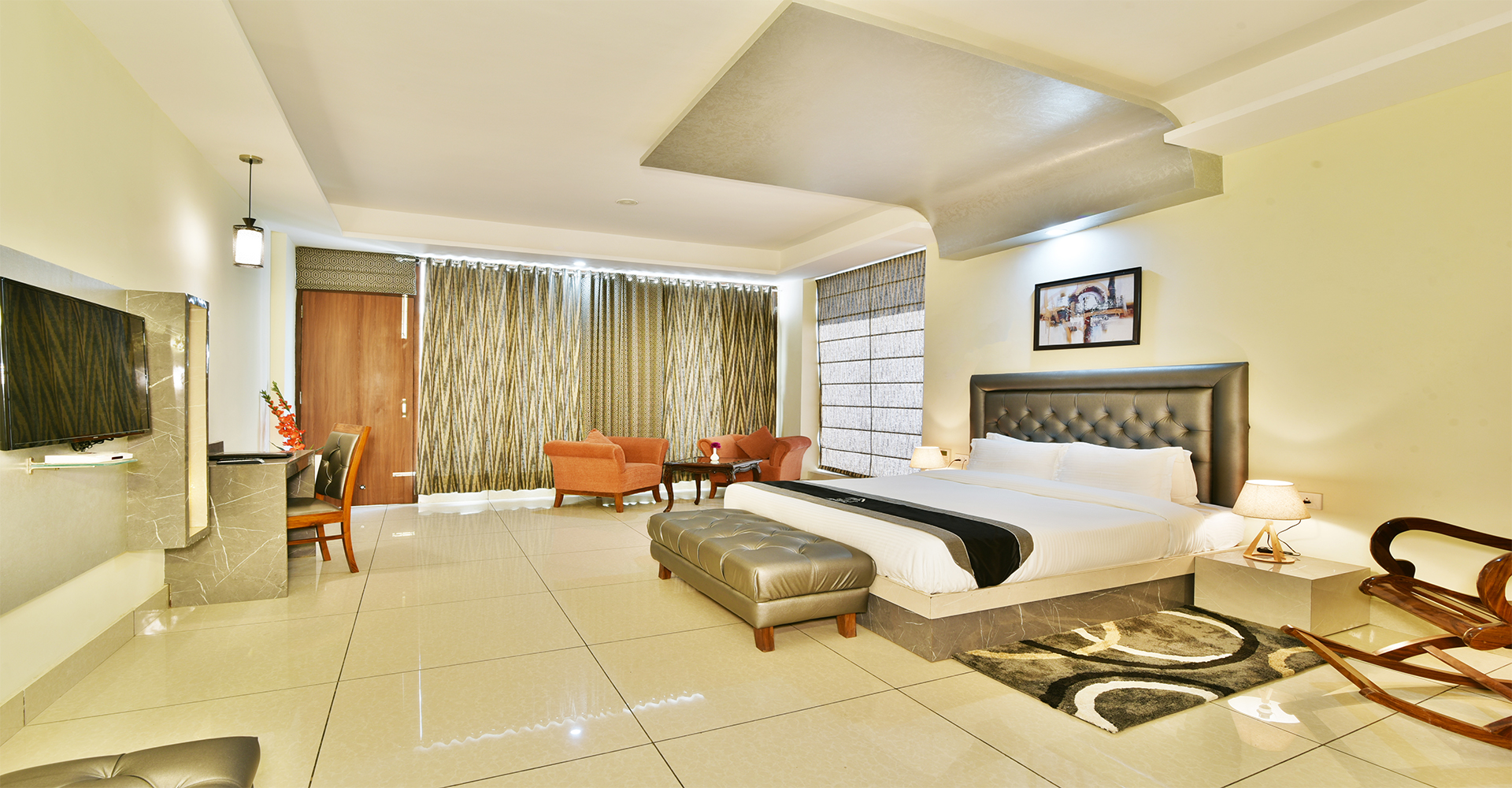 ---
---
Well-appointed bedroom with 8"thick spring mattress
Vitrified floor
LED T.V.
Coffee/ Tea Maker
Intercom
Running Hot/ Cold Water through Central Boiler System
Complimentary Wi-Fi access
Centrally heating/air conditioned
Climate control system
Spacious Balconies
---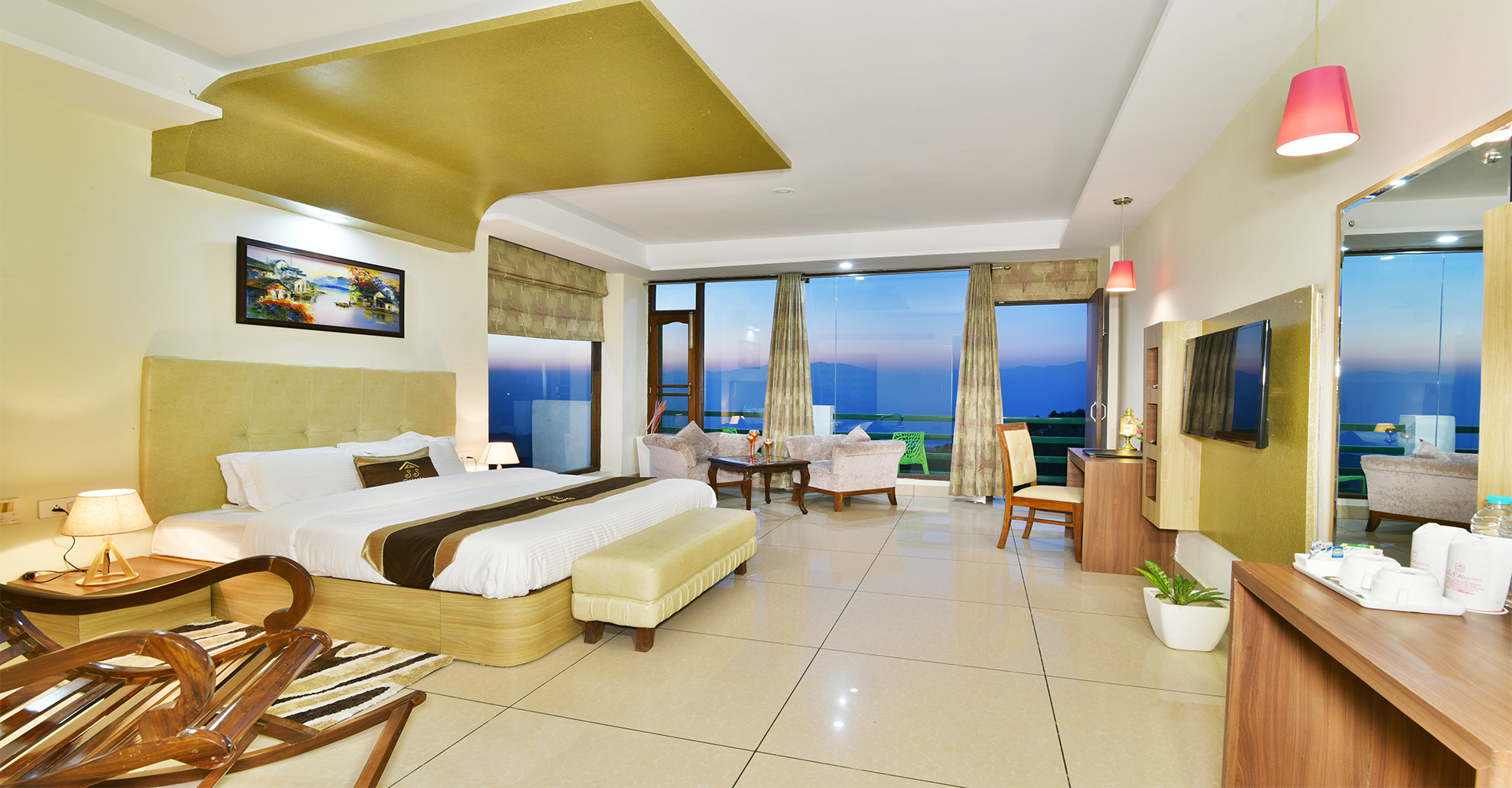 ---
---
Well-appointed bedroom with 8"thick spring mattress
Vitrified floor
LED T.V.
Easy Chair
Coffee/ Tea Maker
Intercom
Running Hot/ Cold Water through Central Boiler System
Complimentary Wi-Fi access
Centrally heating/air conditioned
Climate control system
Separate work space
Spacious Private Balconies with valley view
snow capped mountain view from the room
---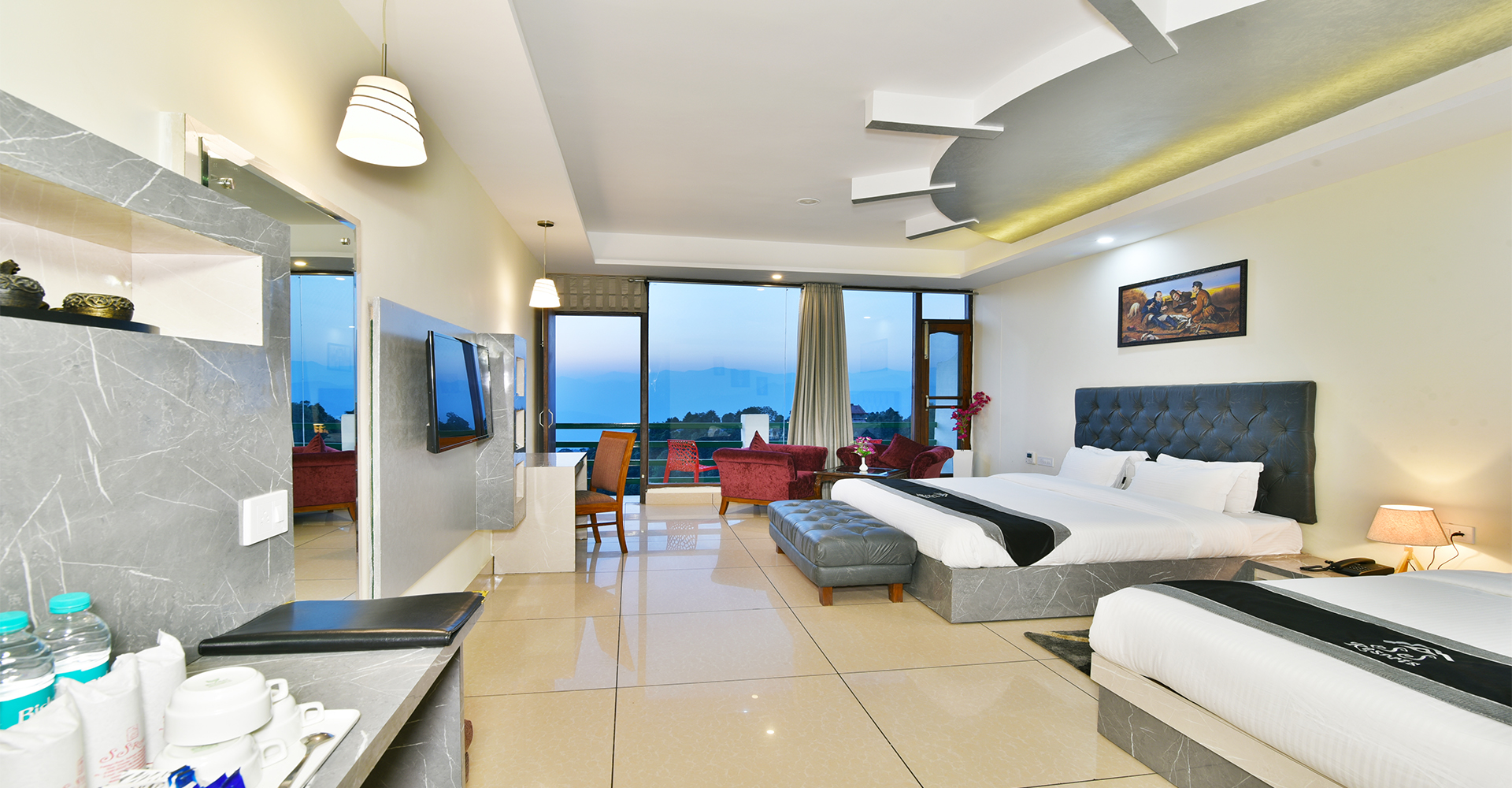 ---
---
Well-appointed bedroom
One king sized bed and one single bed
Vitrified floor
LED T.V.
Coffee/ Tea Maker
Intercom
Running Hot/ Cold Water through Central Boiler System
Complimentary Wi-Fi access
Centrally heating/air conditioned
Climate control system
Separate work space
Spacious Private Balcony
---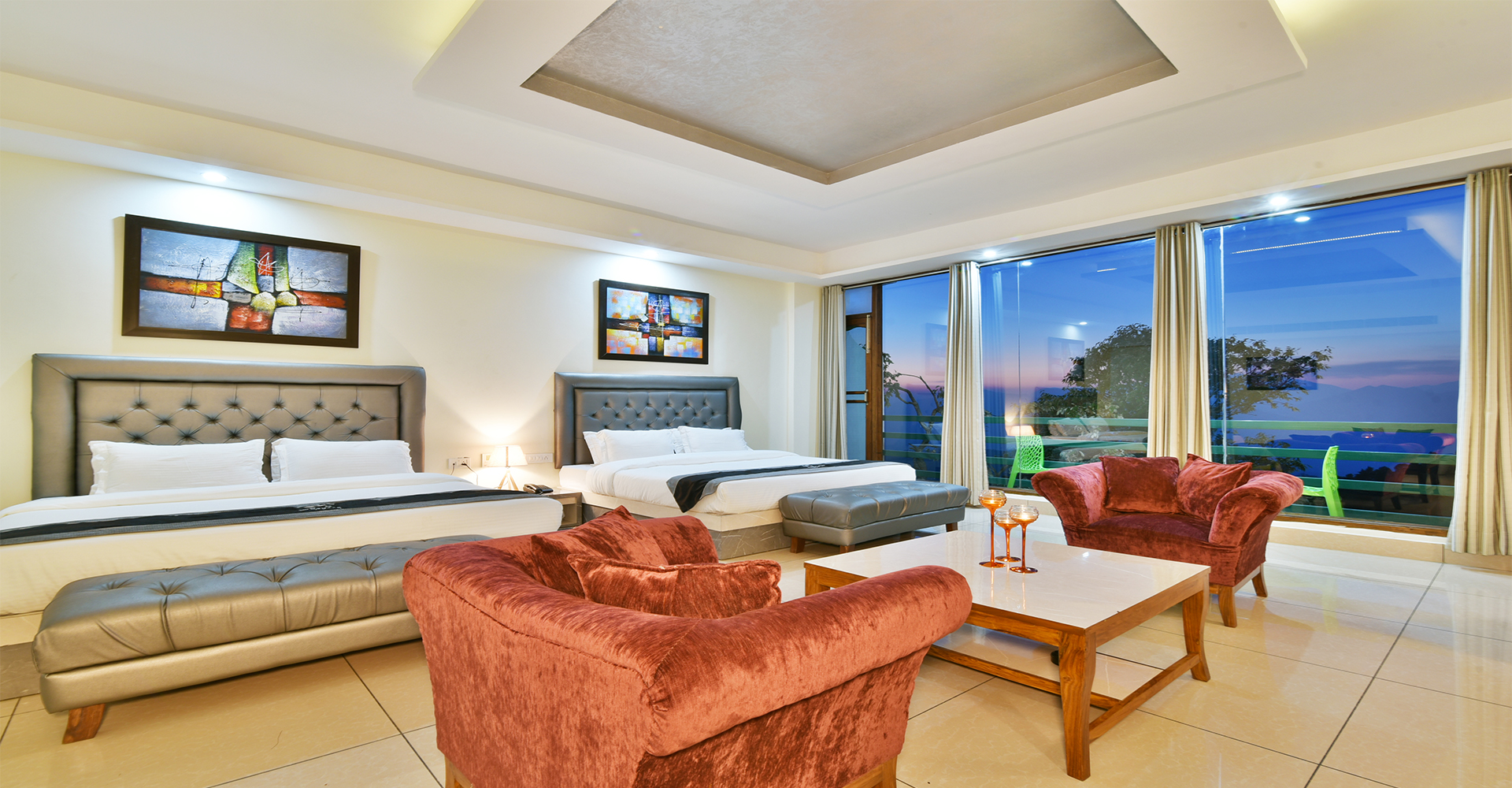 ---
---
Well-appointed bedroom
Two king sized bed with 8"thick spring mattress
Vitrified floor
LED T.V.
Coffee/ Tea Maker
Intercom
Running Hot/ Cold Water through Central Boiler System
Complimentary Wi-Fi access
Centrally heating/air conditioned
Climate control system
Separate work space
Spacious Private Balcony with valley view
Snow-capped mountains view from the room
---